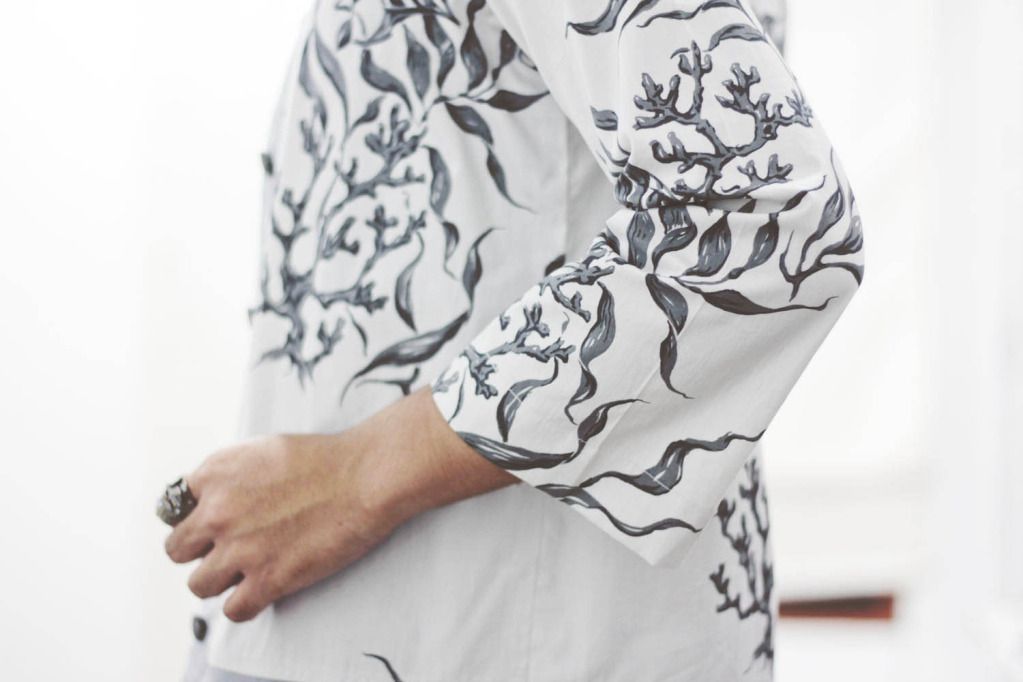 Anna Dello Russo and Lady Gaga have one thing in common: they dress extravagant. I, on the other hand, always keep it low-key. I love monochrome, grey, neutral colors, and--
duh
--black. It's not that i don't like how they dress up--trust me, i love seeing people when they wear a cherry on their heads or maybe a pair of shoes with fiery wings. I mean, some people look good doing it--notice
Diana Rikasari
who can always pull off that full-patterned scarf with cute shades? Well, it's cool, but that's just not me. I like everything to be simple and uncluttered. I could sometimes just wear 2 separates when i'm going out.
But of course, as half Aries and half Taurus (yes, i'm a
cusp sign
!), i also like to be different. And now you're thinking: how the hell do you even think of being different in simple outfits? The answer is simple--not making it boring. But really, HOW?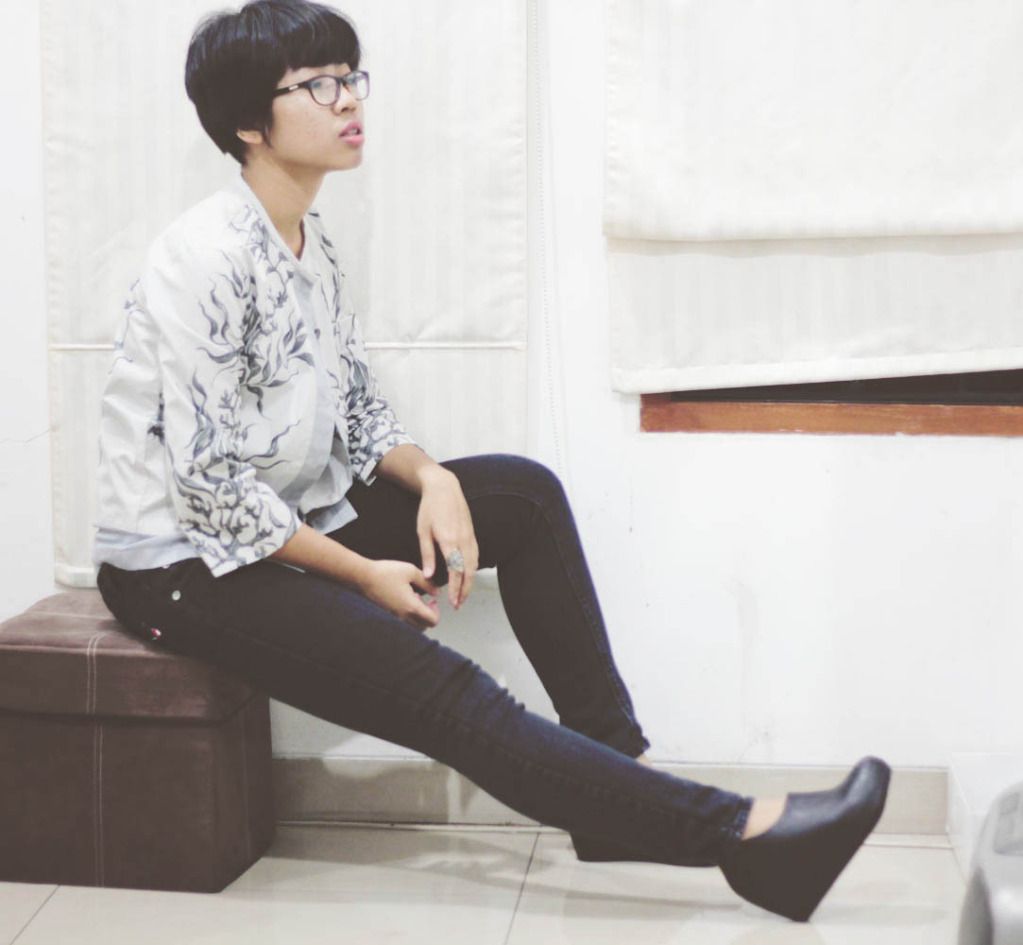 Well, opt for unique pieces. Better yet, choose the things that look 'individual'. Sure, neon skirt will get the attention, but so many people are doing it, and it can be--ironically--much more boring that the one with a simple look. Choose the pieces that can be considered as a 'classic', yet still scream '
hey-dude-look-at-me'
, like this coral-and-fish-printed outerwear from
BLANCTERIA
i'm wearing. I love it not because i'm being sponsored or something, but it's like the perfect go-to item when you're in a rush but still want to look '
bizarre
'.
Bizarre
? You know, one thing about me is i like to '
screw
' people's minds. When they look at me weird it counts the same as when people give me compliments. And in my opinion, if i can get them to stare at me for a couple of seconds because of what i'm wearing i'll be like, "In your face! I'm cool enough to wear this!"
Okay, now
that's
cocky. But well, just like J.Lo said,
you can go hard or you can go home
.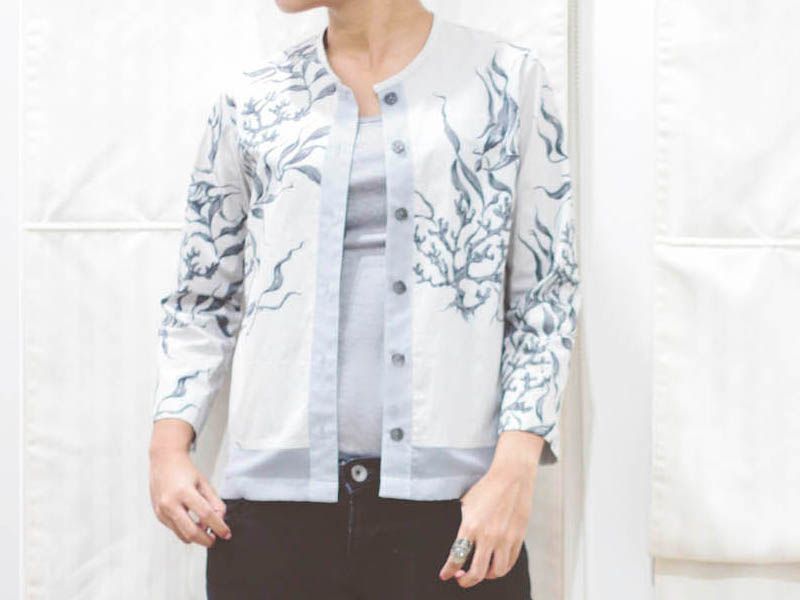 I
was wearing:
Grey tank - unbranded
Black jeans - unbranded
Indian ring - Mika (IDR 75k / USD 7)
Oh, anyway,
BLANCTERIA
will soon present its new collection in September 14th! Consisting of around 15 unique pieces--as always--you'll probably want to save some cash right now. And better yet, regarding its collection launch, BLANCTERIA will hold a tweeting competition starting at the same day as the launch. And i know, i know, you're sceptical of competitions and stuffs, and probably you've just cringed when you saw the word "
tweeting
" (imagine typing your thumbs on that Blackberry! Well, unless you have an iPhone--that would change the whole story). But trust me, you won't regret it because there are no losers, all winners, it's just how much you'll win that's the case. "Winner-loser" concept is so old-school in this digital era, anyway.
So what's the deal? Really simple.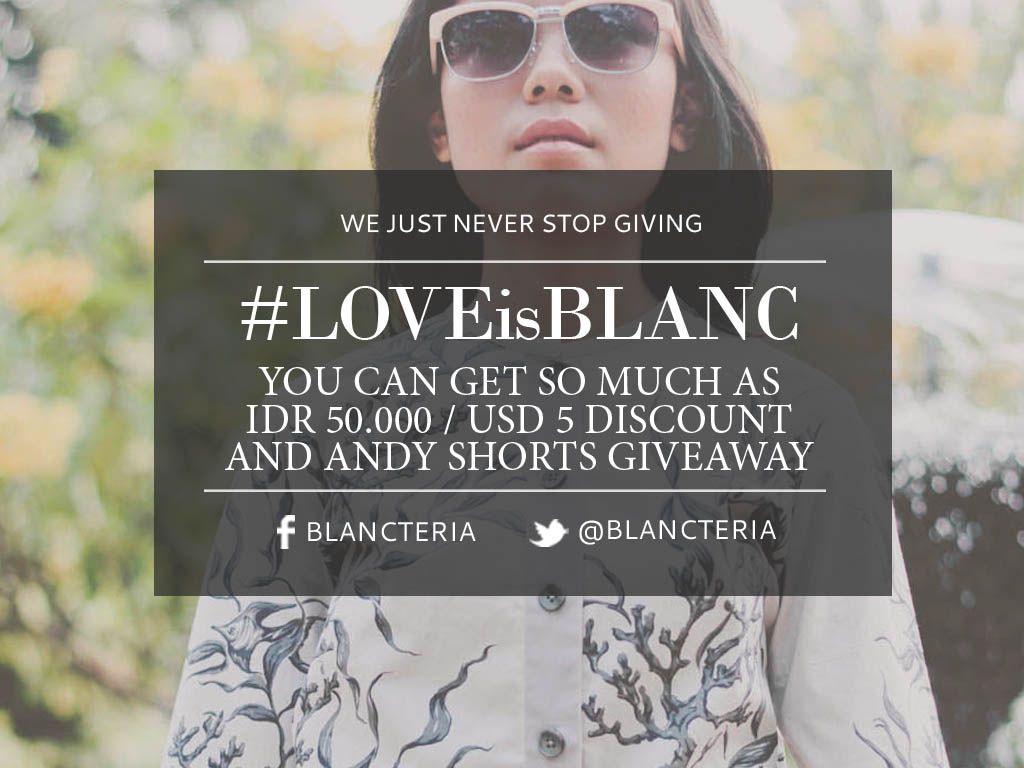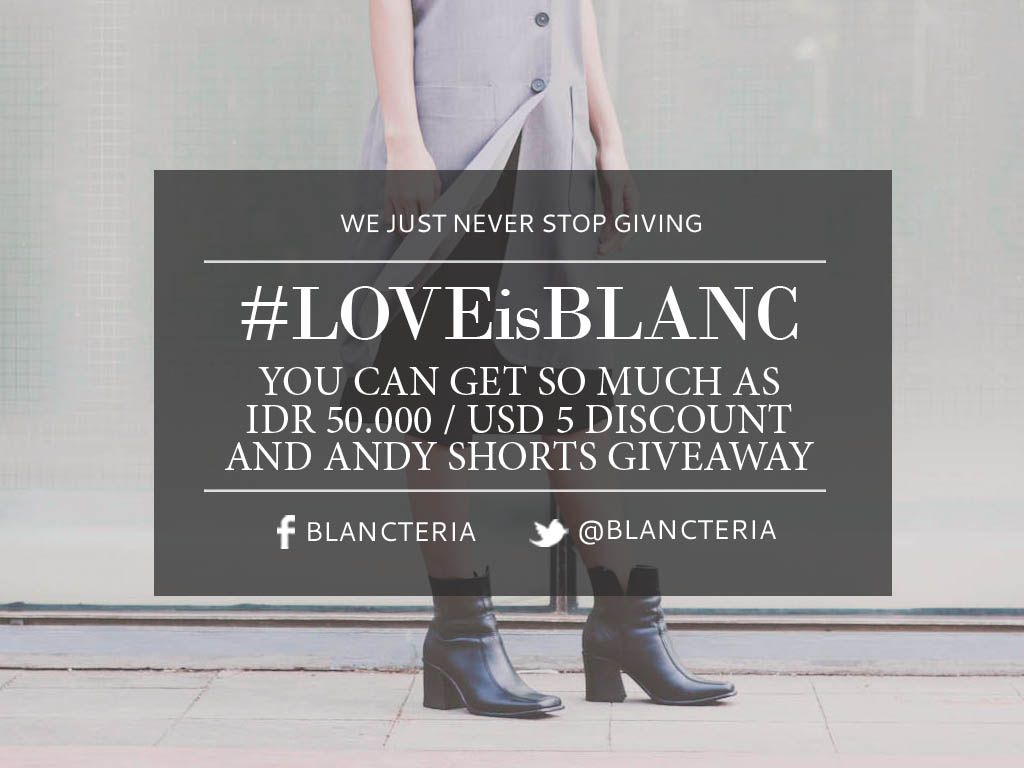 The competition will start on September 14, 2012 until September 28, 2012.

BLANCTERIA will announce each winner with amounts of their winning on September 30, 2012.
1. Follow @BLANCTERIA on Twitter
2. Tweet something with hashtag "#LOVEisBLANC" and mention @BLANCTERIA. Like always, don't protect your tweet--please.
3. Put anything together with your hashtag. It could be the reason why you love BLANCTERIA, random items you love in their store, your dying cat... anything is welcome.
4. Put number of your tweet at the end of your tweet. Always. WHY? Because EACH of your tweet will be valued IDR 500 discount for any item in our store. So imagine you're giving 20 tweets--an IDR 10k discount! Not bad.
5. Maximum 100 tweets for each participating account until this competition ends, so you could WIN up to IDR 50k which you can spend on any item on BLANCTERIA's new collection!
"@BLANCTERIA you're like my all-time fave brand #LOVEisBLANC (1)"
"@BLANCTERIA my cat just died yesterday and now i want to shop! #LOVEisBLANC (2)"
"@BLANCTERIA i'll be married soon. With the dress of my dream #LOVEisBLANC (97)"
What if i don't have any Twitter account?
Are you serious? You can ignore Instagram, but ignoring Twitter?
Sorry, just wanted to practice my hyperbolic acting. Well, if you DO not have a Twitter account (although i'm not sure...), you can still win some great prices. But will tell you later on about that one (trust me, it's
good
).
If you need any more information, simply go to their
Facebook page
, stalk 'em on
Twitter
, or follow their
Tumblr
.
----------------------------------------------------------------
If you like what you see, follow Putri Soe on